Long Distance Moving Companies in Pickering
Long-distance moving is a time-consuming task that can be off-putting for many movers, and even more so if you have never relocated before. There is a lot more to consider and do before you begin your long-distance move versus a local one.  Fortunately, with the help of Atlas Canada, homeowners in the Pickering, Ontario, area can move worry-free by knowing their items are in great hands.
Our team of skilled long-distance movers in Pickering has been assisting Canadians with moving across the country and all around the world for almost six decades. So whether you're moving across the province or the country, with more than 100 movers in every Canadian province and territory, you can rest assured that you put your trust in one of the most established and reliable van lines in Canada. We are prepared to guarantee to get you to wherever it is you want to go, worry-free.
Long-distance Moving Company in Pickering
Atlas Canada prides itself on offering a selection of comprehensive moving services, including: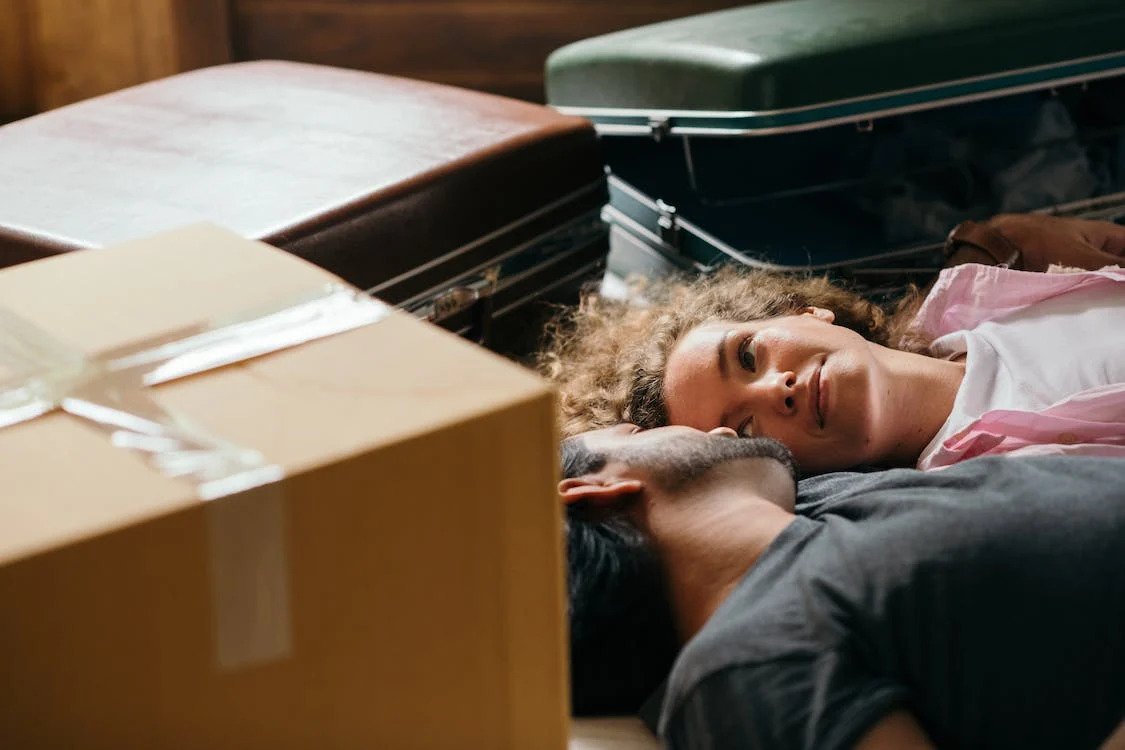 Household moving 

Cross border moving

International moving 

Corporate relocation 

Logistics

Moving container and storage
Are you preparing to move and exploring your relocation options? Request your free long-distance moving quote from Atlas Canada in Pickering, Ontario, today!
Contact us to get started.
FAQ
With so many moving company options out there for you to choose from, it can quickly become overwhelming trying to decide which one to choose. To help you make this decision more easily and efficiently, here's what you should look for in a moving company:
Reputation and Experience
First and foremost, you want to ensure that the long-distance moving company you choose is reputable. This means you should be looking for companies that not only claim they have a lot of experience but also great reviews to back it up. Atlas Van Lines (Canada) Ltd. is a perfect example of a reputable and reliable moving company.
Atlas Canada and our family of movers start by earning your trust, keeping their promises and exceeding expectations every day. This commitment is vital to our reputation as one of the leading household goods movers and transportation businesses in North America.
Thanks to our exceptional services and ethical business practices, we are the "national mover of choice" for both families and businesses. Also, we have more than 55 years of moving experience, making us true long-distance moving experts.
Good Customer Service
The next thing you want to look for when deciding on a long-distance moving company is whether the company offers good customer service. When it comes to ensuring you and your valuable possessions arrive safely at your new destination, quality customer service is crucial. At Atlas Canada, we take a customer-first approach to moving, meaning we always put our customers' needs first.
Our professional van operator, along with their crew, will carefully load all belongings into the moving truck. We will use items such as protective blankets, quilted moving pads, clear plastic, and furniture pads to protect your belongings, along with runners to protect the floors in both your current and future homes.
If you opt to have us pack for you, our Atlas Canada crew members will do so, as well as disassemble and reassemble all necessary items, including bed frames, tables, and carpets. Upon arrival, the team will unload your possessions with the utmost care and attention — you just simply need to let them know where each item goes. If we helped packing supplies or any boxes for you, we will also unpack them and take unpacking materials and debris with us when we leave. We will follow your lead and won't leave until every last item is unpacked and unloaded into a convenient location.
Ultimately, you can always count on Atlas Canada to provide exceptional customer service throughout your time with us and beyond.
Flexibility and Communication
When you're planning a long-distance move, flexibility and good communication are key to everything running smoothly. Whether commercial or residential, you need a moving company that can adapt to any schedule changes you may run into and who will communicate with you every step of the way. Here at Atlas Canada, that is exactly what we offer.
Our movers make sure to discuss any concerns with you before items are packed, disassembled, removed, reassembled and positioned. If, for whatever reason, a change is made to our initial quote, we are always upfront about it and communicate that right away. We always aim to load and unload items at a time that fits your schedule.
As part of our quality assurance certificate program, our moving consultants must clearly communicate each part of the moving process to our customers, including:
How estimated costs were calculated.
How your shipment will be cared for and moved to your new location.
How the schedule of services is determined.
When you can expect to hear from your move driver.
How your belongings will be catalogued.
Explanation of transit protection plans.
Explanation of unpacking services.
Explanation of the payment options available on your move.
Our customers are then asked to sign the Atlas Quality Assurance Certificate to confirm they received the certificate and that all moving processes were explained to them clearly.
Contact Atlas Canada today, and we'll connect you in no time with one of our local movers.
Storage Options
There are many reasons one may need storage either before or after the move. Perhaps your new home isn't finished yet, and you need to store your belongings temporarily, or maybe you need to declutter your current house to stage it for viewings.
Whatever the reason, a moving company that offers storage solutions should certainly be on your list of considerations. Fortunately, Atlas Canada has exactly what you need.
With warehouses all over Canada, you will have plenty of options to store your possessions until you are ready for them safely.
We know that possession dates can be hard to coordinate when you're not in town. So if the thought of keeping your belongings in a single, centralized, and easy-to-locate spot sounds ideal, then you are going to love our Affinity Vault moving storage containers. These containers are secure, convenient, fantastic for short-term storage, and they can be shipped ahead of you to wherever you need them.
Within each moving container, furniture will be padded and wrapped in moving blankets, and valuables (e.g., jewellery) will be locked and sealed inside a waterproof container. They are equipped with a state-of-the-art tracking system that allows us to locate your items at all times, and all Atlas Van Lines warehouses are climate-controlled, clean, pest-free, and monitored by cutting-edge security systems.
You'll be able to sit back and relax, knowing that your belongings are fully protected in Atlas Van Lines' secure moving containers. Contact Atlas Canada in Pickering, Ontario, today to learn more about our moving container storage solutions.
When you're doing a small, local move, renting a truck can be ideal. It will save you money, and with the help of a couple of friends, you'll be able to load up the truck in no time. But when it comes to a large, complicated, long-distance move, you will absolutely want to hire movers. Here's why:
Avoiding Heavy Lifting and Injury
When you hire a moving company like Atlas Canada, we do all of the lifting for you. Our experienced movers are trained to move hefty objects safely while avoiding injury.
Stairs or Accessibility Concerns
Moving could be physically exhausting or logistically difficult if your home is a long distance from the road or has many stairs. Having professional movers will ensure that your items are transported safely.
Special Care Items
Items such as a piano and a grandfather clock can be challenging to move. If mishandled, you risk damaging them. Hiring movers who are trained to pack and transport specialty items will help ensure they arrive safely at your new home.
It's Time Saving
When it comes to moving, there is never enough time in the day. You have to find time in your already busy schedules to organize, pack, load, transport and unload your belongings. Working with a professional long-distance moving company can save you a lot of time, allowing you to focus on other things that matter.
They're Professionals At What They Do
When working with professional movers who have years of experience behind them, you can have confidence that your belongings are being transported safely and securely. Experienced movers know how to pivot, maneuver, wrap, drape and protect every item they are moving as well as your walls, floors, stairs, banisters and doorways.
They are also trained in how to load your items onto the truck safely and correctly and to ensure they don't move around or break during transport, as driving long distances guarantees your items will be jostled around a lot more than if you were moving locally.
Instead of risking damage to your home or belongings by moving and transporting large, breakable and heavy items yourself, when you utilize experienced movers like ours at Atlas Canada, you can rest assured that your items and home will be treated with the utmost care.
Atlas Canada is one of the most reputable moving companies in Canada. We come recommended by the Better Business Bureau and are a member in good standing of the Canadian Association of Movers.
With the help of an experienced moving company like Atlas Canada, you can focus on getting yourself and your family to your next destination safely without having to worry about whether your personal belongings and furniture are protected while in transport.
We've worked with hundreds of thousands of Canadians throughout the years. Therefore, no matter the size or scope of the project at hand, you can rest assured knowing that the professional moving team at Atlas Canada has got your back.
At Atlas Canada, we give you a service guarantee under our Quality in Motion program. As part of our service guarantee, our professional service consultants will clearly explain every part of the moving process to you to help you feel reassured every step of the way.
Throughout your long-distance move, everything is monitored so it will all go smoothly. Our investments in our staff, equipment and systems demonstrate how committed we are to being the first and best choice for moving services.
Before the big day, our professional moving consultants will do an item-by-item survey of everything that will be moving and prepare an estimated weight and price for you. At Atlas Canada, we guarantee that the estimated weight won't go over 10% of what the final weight of the truck is, as long as no items are added to your shipment after the consultant does the in-home survey.
From diligently packing your items to ensuring they arrive on time, we will handle your long-distance move with the care and attention it requires. When you put your trust into one of our movers with your important items, we treat them with the utmost care and are fully licensed and insured. Make Atlas Canada your go-to long-haul moving company in Canada, and we promise you won't be disappointed.
Proper packing is essential to a successful move. At Atlas Canada, we know that your belongings represent both emotional and monetary investments that deserve the greatest care available. When you hire our family of movers as your moving company, you're getting more than 55 years of moving experience to protect your treasured possessions.
Your Atlas Van Operator will be your moving day manager on moving day. They are trained to safely handle your belongings, load them onto the truck securely, and to supervise the moving crew working on your move.
The crew is trained on how to use proper packing materials and techniques when packing up your house. Moving pads are used on your furniture to prevent damage. Each piece of furniture is wrapped in clean quilted moving blankets, and any white or light-coloured upholstery is also wrapped in clear plastic to protect it from any marks or stains.
With electronic items, for a small additional charge, we can use a special packing material called microfoam to ensure your expensive items are not damaged during the move. Atlas Canada can also provide custom-built wooden crates for items such as antiques, marble tabletops, large oil paintings and other priceless possessions.
Also, all of our mover agents and van operators must complete an Essential Services Form for each move. This form confirms all of the required actions for the move have been completed, including ensuring that all items are properly labelled and protected. Financial penalties are assessed to those who do not complete a mandatory action on the form.
We certainly don't take any chances with your precious cargo, and neither should you. Contact Atlas Canada today and let our experienced movers ensure that your belongings arrive safely, securely and in one piece.
When hiring a moving company, it's likely that rates may vary depending on when you will be moving. Generally, the most expensive time of the year to move is any time everyone else wants to move, such as on weekends, during the summer, and at the end of the month.
The most popular time of the year to move is during the months of June, July and August. As most people like to move during the summer, this often makes it the most expensive time of year to hire a moving company, with some companies increasing their rates by as much as 30% during these months.
Therefore, we recommend moving from late September through April during the off-season. Some moving companies will even offer deals or incentives during this time of the year since they are less busy.
Also, people often don't want to or can't take time off of work, so they typically plan to move on the weekend, particularly near the end of the month.
As a result, a great way to save money is to book your moving company during the middle of the week and closer to the beginning or middle of the month. You may even find some companies offering lower rates during the week.
Are you ready to start planning your long-distance move? Contact Atlas Canada today for a free estimate. Our representatives would be thrilled to answer any questions you may have.