Whether you are moving a whole household of
furniture and personal effects or just a few items,
Atlas and our network of moving companies
across Canada can help.
We have the special skills and expertise to prepare your overseas shipment and to do the necessary paperwork to ensure your goods arrive safely at destination.
If you are only moving a few items you have the option of shipping by ocean freight or by air, depending on your moving needs and budget.
Larger shipments normally travel by ocean either exclusive in a 20' or 40' steamship container or in consolidation with other shipments. Depending on your destination overseas, your shipment may have to be crated before it is loaded into the steamship container.
There are many options for delivery overseas:
Door to Door:
Full destination services including unloading, unwrapping, unpacking & removal of debris
Door Only:
Delivery to your residence, no destination services
Port Only:
You would need to make your own delivery arrangements from the port of arrival to your residence overseas
Replacement Value Insurance coverage is also available for your overseas move at an additional cost. Your Atlas Professional Moving Consultant will be happy to discuss the options available on your overseas move and provide you with a free, no obligation move quote.
Request a FREE International Move Estimate!
The global relocation experts at Atlas are ready to answer your request for pricing with a World-class Service Estimate.
We want to help you, so please contact us:
Atlas World Group, International
9750 3rd Ave NE
Seattle, WA 98115
1-800-877-0444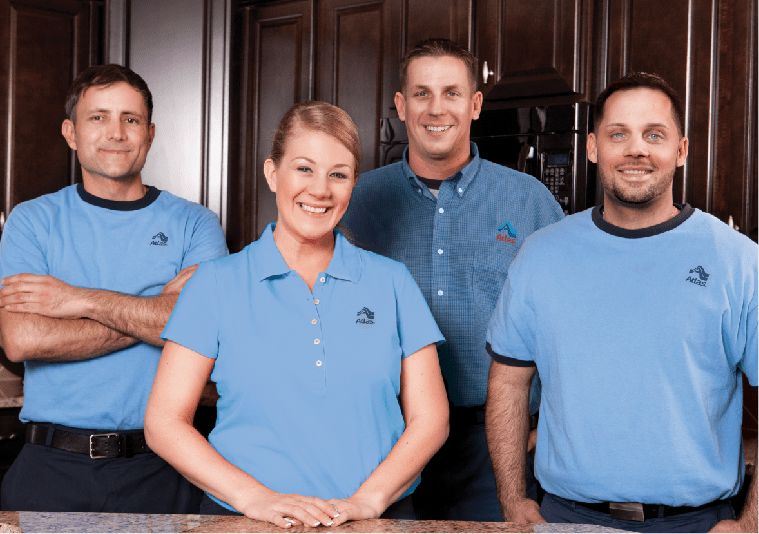 What factors should I take into account while selecting an international moving company?

When you're in the planning stages of your international move, you notice right away that there are tons of moving companies out there. How do you know you've picked the right one? How can you separate the best international movers from the pretenders? In our experience, there are three major factors to consider when you're assessing moving companies:
1. International Moving Experience
They say that everyone has to start from somewhere. But your move to another country isn't the time to be a new moving company's guinea pig. You've got to pack. You've got to plan. And with all the arrangements and deadlines that you're up against, the last thing you need is to have your belongings held up at the border.
You wouldn't expect a recent graduate to perform at the same level as someone with decades of experience in their field. It's a similar deal with moving companies. Everything, from the packing to the transportation of your property, will go by much more smoothly when you work with an experienced international mover.
2. The Moving Company's General Reputation
Some companies have a talent for hiring top-notch marketing teams. Their websites will speak to all of your needs and every commercial will hit the right notes. But all the research in the world won't necessarily prepare you for the experience of working with a particular mover.
Friends and family may be able to point you in the right direction. But online customer reviews can often paint a more accurate picture of what you can expect as a customer. 
Of course, even the most reputable moving companies are going to have a few one or two-star reviews. So you'll want to look for overall themes. Are people happy with the service they've gotten or are multiple reviewers complaining about the same things? How is the company responding to what people have to say?
All of these things can help paint a better picture of what it's like to work closely with a particular moving company.
3. The Level of Support You'll Need
A moving company can have a solid reputation while still not being a good fit for your relocation. 
Maybe you're managing a corporate relocation and you're transporting a lot of confidential data and expensive equipment across the border. Maybe you've got an expensive wine collection that has to be handled with particular care. Or maybe you just need a bit more help with packing, loading, and unpacking than the mover can provide. 
No two relocations are going to be exactly alike. But if you need international logistics help or a larger crew to assist with your move, you'll want to hire a mover that can give you the level of help that you need.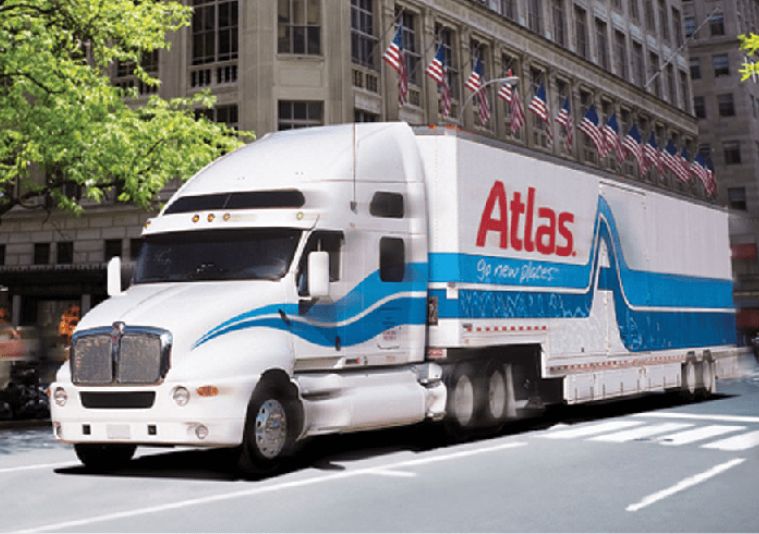 What shipping choices are available for an international move?
Most international movers have two main options for shipping their property:
Ocean; and 

Air
If you don't have a lot of property to transport, you may have a choice of both options.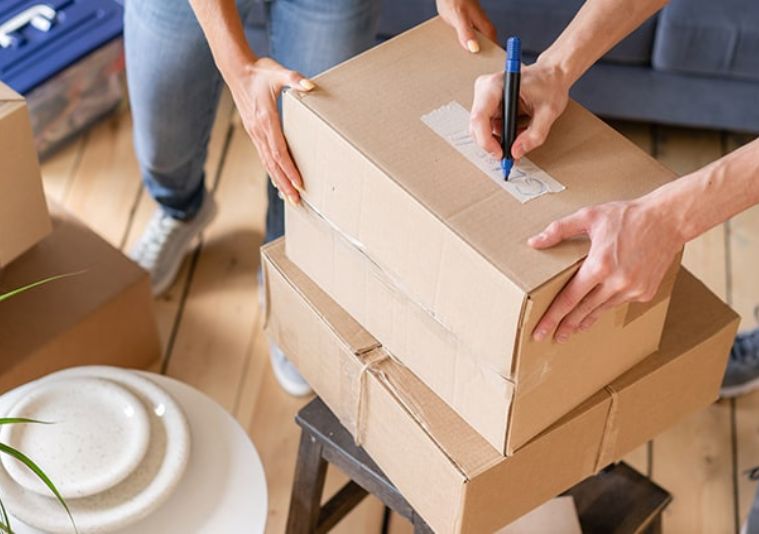 How much does hiring an international moving company cost?

The exact numbers can differ depending on the details of your move.
Will you be needing help with your logistics? Are you transporting heavy-duty manufacturing equipment or priceless museum exhibits? Will you be moving to the United States or to another country altogether? 
Here at Atlas Van Lines, an international move will typically cost a healthy four figures. For a more precise estimate, feel free to request a FREE, no-obligation long-distance moving quote.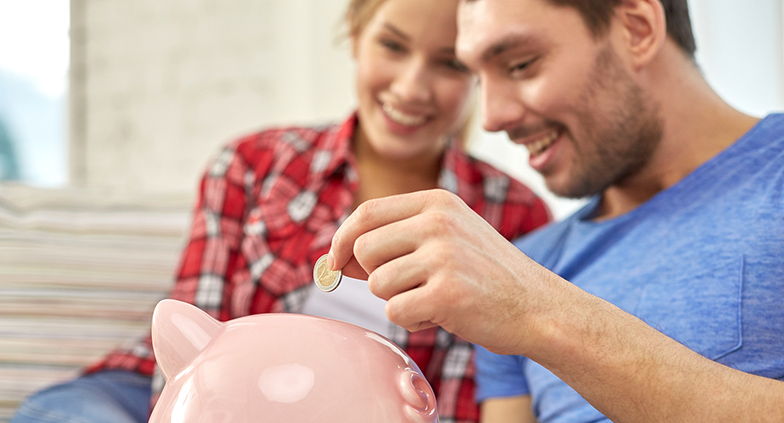 Top Five Tips for a Successful Overseas Relocation

Moving abroad is one of those tasks that nobody is ever fully ready for. But over the years, we've learned a thing or two about what makes a successful long-distance move. To that end, here are five of our best long-distance moving tips. 
Tip #1: Get Your Documentation Ready
Cross-border moves and international relocations differ in at least one major way:
When you're heading overseas, you have to be ready to deal with immigration and border customs. 
You can start your relocation off on the right foot by having your identification papers, visas, and passports ready and kept in an easy-to-reach location. If border officials ask for documents, you'll know where everything is. And that'll be one less disorienting hassle to deal with as you step off the plane.
Tip #2: Start Packing Early
When you're used to walking around in your kitchen or your office, it's easy to underestimate the sheer amount of stuff that you'll have to sort through and organize. If you leave your packing to the last minute, you might quickly find yourself feeling stressed out as your relocation date gets nearer.
By packing a little bit every day, however, you can make your relocation more manageable.
Tip #3: Pack Light
As you begin going through your belongings, you might be surprised at how much stuff you own but never use. Do you have a bunch of shirts and pants that you never wear? Are your old gaming consoles or laptops just sitting in your closet and gathering dust?
If so, this is your chance to minimize clutter while simplifying your relocation. You'll have less to pack and unpack. And you might even be able to save some money on shipping costs. How's that for a win-win?
Tip #4: Choose the Right Moving Company
When you're moving overseas, it pays to work with an experienced moving company that has a solid understanding of what it takes to relocate over such a long distance. You never know when your mover might point out a border custom you weren't aware of or a logistics issue that needs to be sorted out.
It often takes time to find a moving company with overseas relocation experience. But once you find the right mover, you'll be amazed at how quickly the moving process goes by.
Tip #5: Give Yourself Time
In our experience, a lot of the stress associated with moving can be avoided by simply getting organized and giving yourself more runway. Any time you go to a new country, there's always going to be culture shock and moments of uncertainty.
But if you make a point of getting tasks done early, everything from applying for visas or dealing with customs becomes a little bit easier even if you've never done it before.
Looking to move overseas? You've come to the right place! Request your FREE international moving quote from Atlas Van Lines today!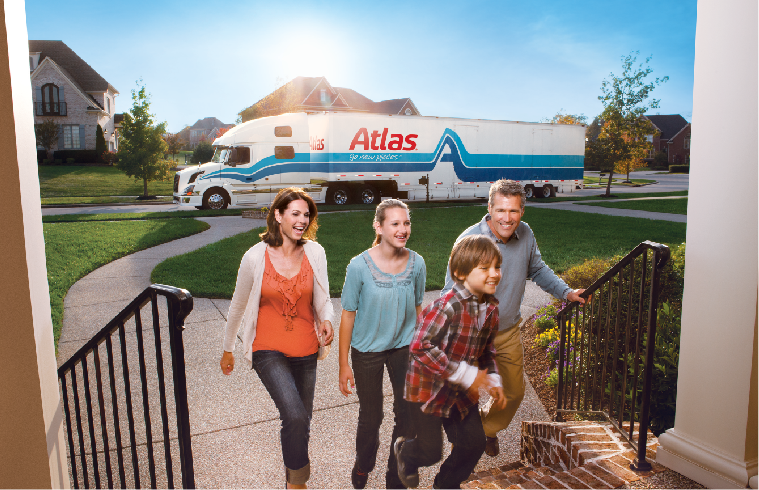 FAQ
The cost of moving across Canada depends on many factors. How much you're bringing with you, whether you need a professional moving service or storage units, how far you're moving, the time of year for your move, and the size of your household are all factors that determine your moving rates. You can expect to pay around $2000 to $7000 for moving across Canada.
Typically, moving companies charge more if you're moving to a high-peak season, such as during the summer months. That's because many people choose to plan their move during the warm weather, when it's easier for families and offices to pack and drive. Since this time of the year is busier, you'll likely have to pay more to hire a moving company.
The biggest factor that impacts international moving costs is shipping expenses. Depending on where you want to go, you can choose to transport your belongings by road, air, or ocean. The different modes of transportation have their rates based on how much you need to ship and whether you need freight shipping.
Again, it depends on where exactly you're going, how far it is, and how much you're bringing with you. It also depends on whether you're shipping by air, road, or sea. Most moving companies charge an hourly rate as well as based on the distance they have to travel.
You can expect to pay anywhere from $2500 to $10,000, with shipping costs being a major factor that determines your expenses.
Most movers don't charge by weight or volume exclusively, unless there's freight shipping involved. Many international moves are handled by ocean freight, so the weight and volume of your packages might play a role in your overall expenses.
Most moving companies overestimate the weight of your packages to ensure the actual weight of the move doesn't exceed the estimate. They'll weigh your shipment on a certified scale once your belongings are packed and loaded onto the truck.