Cottage Living in Canada
It is no secret that cottage living in Canada is beautiful. Canada has some of the most spectacular lakes, forests, and mountains in the world making it very desirable for vacation homes. If you're looking to buy a cottage, a great view isn't the only thing you should consider. We've compiled a list of the most popular places, real estate trends, and pros and cons of cottage living to help you decide if investing in a cottage is right for you.
Top 3 Most Popular Places to Cottage in Canada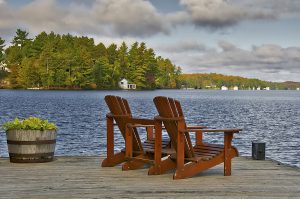 Sunshine Coast, British Columbia: Just north of Vancouver, the Sunshine Coast feels like a remote cluster of islands. These islands include waterside communities, ancient forests, inlets, and mountains. Just under a four-hour drive from Whistler, BC, the Sunshine Coast makes you feel secluded and yet still close to home.
Muskoka, Ontario: The heart of Ontario cottage country is Muskoka, Ontario. With 30 public beaches and over 1,600 lakes, there are many fun activities to do including boating, fishing, kayaking, swimming, waterskiing, cycling, ziplining, and golfing. Only about a three-hour drive from Toronto, Muskoka makes for a perfect spot to get away from the hustle and bustle of the city.
Bay of Fundy, Nova Scotia: Located in Northern Nova Scotia, the Bay of Fundy is home to some of the highest recorded tides in the world. There are tons of excursions and beautiful sites to see such as whale watching, fossil hunting, sampling fresh seafood, and touring the grounds of the award-winning Annapolis Valley wine vineyard.
Real Estate Market in Cottage Country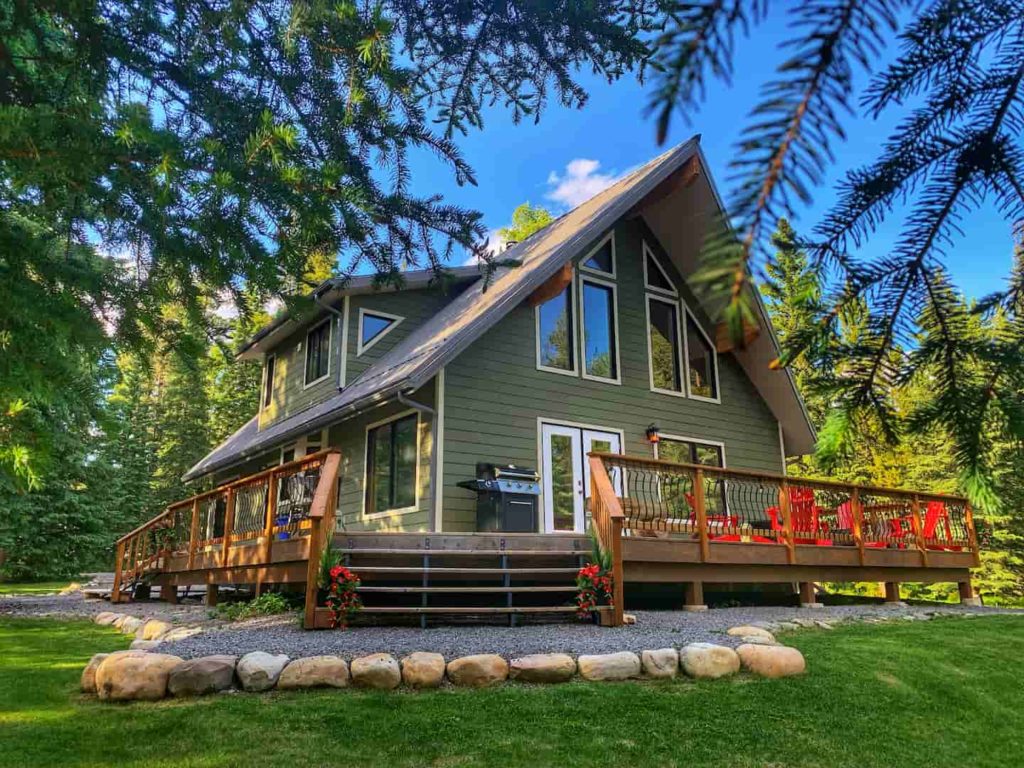 Real estate in Canada is shifting as the Bank of Canada interest rates climb and inflation is at an all-time high. Cottage prices in Canada are expected to reach an average high of $640,710 by the end of 2022, according to Royal LePage. Even though supply doesn't match demand, there are many great options to consider across Canada to help satisfy your cottage craving. Instead of purchasing a cottage in the current market, there are always options to rent short term or for an extended period of time. By renting on sites such as; Airbnb and Vrbo, you will not have the major responsibilities and added expenses that come with owning your own cottage. Maintenance and bills are left up to the Host of the property. You, as the guest are only responsible to pay a nightly fee and take care of the property for as long as you're there.
Pros and Cons of Cottage Country Living
Pros
Quick getaway from the city
Quiet living compared to city life, more relaxed and peaceful
Stunning views
More spacious property
Close to nature, wildlife, lake/swimming, boating opportunities
Cons
Fewer amenities nearby
Will need a car or boat to go to majority of places
Maintenance can be costly on both the cottage and property
Any extras desires such as a boat, jet skis, canoes are an added expense
Over the past few years cottage living has certainly changed, but the beautiful views and relaxation have stayed the same. As you can see there are many advantages to living the cottage lifestyle, but it's important to always do your own research before making the move.