Atlas Van Lines (Canada) Ltd.
485 North Service Road East
Oakville, ON L6H 1A5
Mailing Address:
485 North Service Road East
Box 970, Lakeshore West PO
Oakville, ON, L6K 0C1
Courier Address:
485 North Service Road East
Oakville, ON, L6H 1A5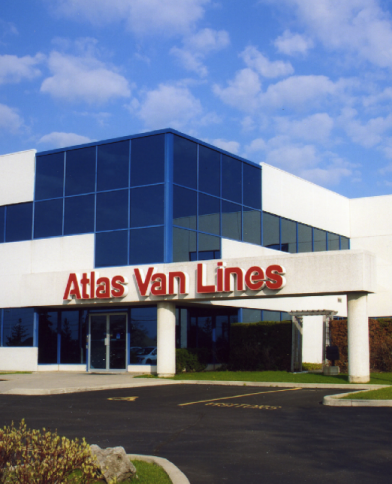 Atlas Headquarter Careers
Whether you are a new graduate, looking for a career change, or interested in
joining our network of 100+ mover agents, consider Atlas Canada.
We Are Passionate About Moving
Atlas Canada has become the "national mover of choice" for thousands of relocating families and companies because of our quality service, ethical business practices and our ability to provide customers with a positive moving experience for over 55 years.
We Care About Quality
Atlas Canada was the first to introduce a quality program that requires mandatory actions from our Professional Moving Consultants, and Professional Van Operators on every move and the first van line in Canada to roll out a national, comprehensive, back check program. Over 4,000 Atlas personnel have been background checked and cleared for service. All new employees are background checked under our 'No Stranger in Your Home' program.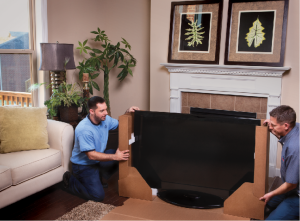 We Care About People And Our Communities
Atlas Canada and our agents have helped raise over $2,500,000 for women's shelters across Canada through assisting Royal LePage Real Estate offices across Canada each year with their National Garage Sale for Shelter. Atlas is a proud partner with Move for Hunger, a non-profit organization who has collected more than 7.6 million pounds of food to date for people in need across North America.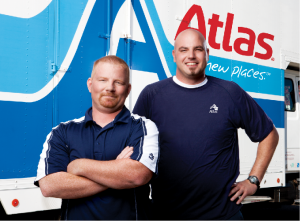 Become an Atlas Agent

Are you a moving company who is progressive and goal orientated with a passion for quality? If so, consider joining Atlas Canada; a well-known and trusted name in moving.
Atlas is the #1 van line in Canada in Private Client and Corporate business. Our focus is to continue to grow these sectors as well as our Logistics division.
Atlas can help you grow your long distance business with support in Marketing, Operations, Quality, Revenue & Finance, and Customer Service. Our team of 75 employees are dedicated and experienced with an average tenure of 12 ½ years.
We are progressive and innovative. Atlas was the first van line in Canada to launch a comprehensive national back check program, a quality program based on educating customers and service follow through by our agents and drivers, and an instant, on line quote program which generates thousands of leads for our agents.
Our network of 148 Atlas agents are individually owned and operated. They are dedicated, quality focused and proud to be agents for Atlas Canada.
Credibility, Revenue Growth, Marketing, Support, and Training. If this is what you are looking for in a van line call or email Shirley Sveda, Senior VP and CFO of Atlas Canada:
905-844-0701
joinatlas@atlasvanlines.ca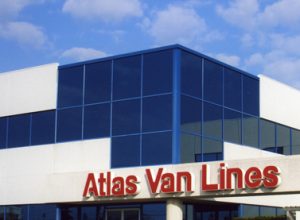 Atlas Mover Careers
Our Atlas movers are always looking for good people to join their teams.
Atlas movers are located coast to coast across Canada. With a dedication to
quality service, the movers provide local, long distance and overseas moving
services to the public and to the Atlas Van Lines network.
Whether you are interested in sales or administration or considering a career as a driver, packer or helper, there is an Atlas mover in your area.
To view a list of Atlas moving companies in your area visit Find an Atlas Mover.