Your Atlas Canada mover employs a team
to handle your move. Each person is responsible
for different tasks, all working together to
ensure your satisfaction.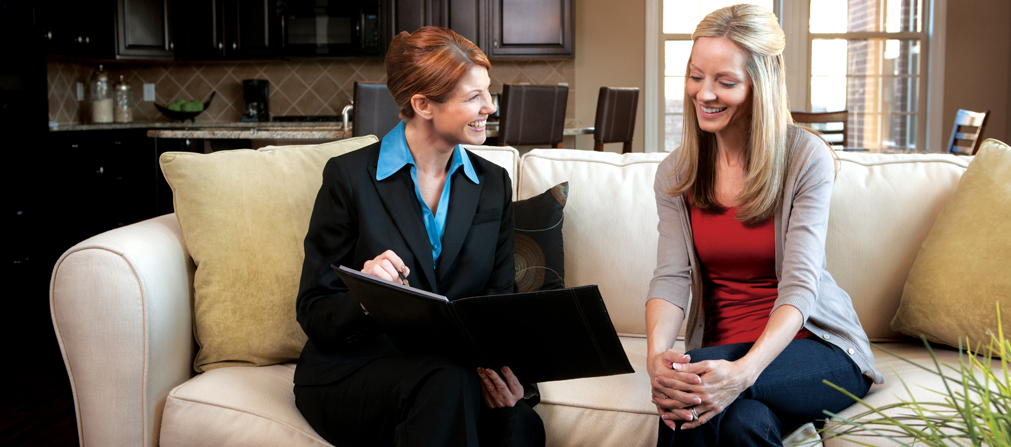 Professional Moving Consultant
The Atlas Professional Moving Consultant meets with you before the move, prepares a moving estimate, provides advice and answers your questions. The moving consultant coordinates your pack dates with the agency crew and equipment, scheduling your preferred pickup and delivery dates. Your Professional Moving Consultant reports your information to the Operations department at Atlas headquarters, where professionals monitor your long distance move to ensure everything goes smoothly.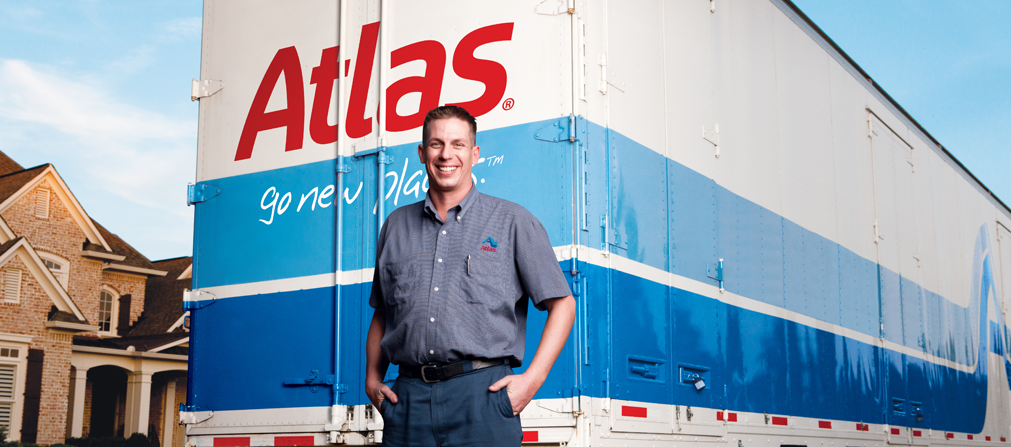 Professional Van Operator
Your Atlas Van Operator is your moving day manager. He or she knows how to handle your possessions safely, how to load them securely, and how to supervise the crew who works on your move. The Professional Van Operator will ensure floor runners are put down to protect your home during loading and unloading. Thick cushioned moving pads will be used to safeguard your furniture. White and light-coloured upholstery will be wrapped in clear plastic and then wrapped in quilted moving pads.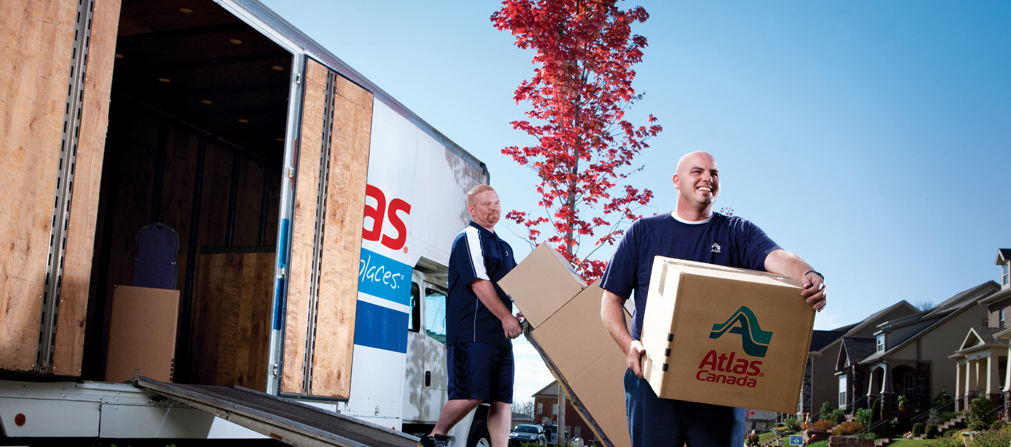 Delivery
Your Professional Van Operator will provide you with an inventory list so you can confirm that everything has been delivered. If there are any items missing or damaged, make a note on the list prior to signing it as this is important. Your Atlas delivery crew will place your furniture where you want it in your new home. They'll carry cartons to the kitchen, bedrooms, basement and garage as marked. They'll unroll rugs, reassemble beds, and put them where you request.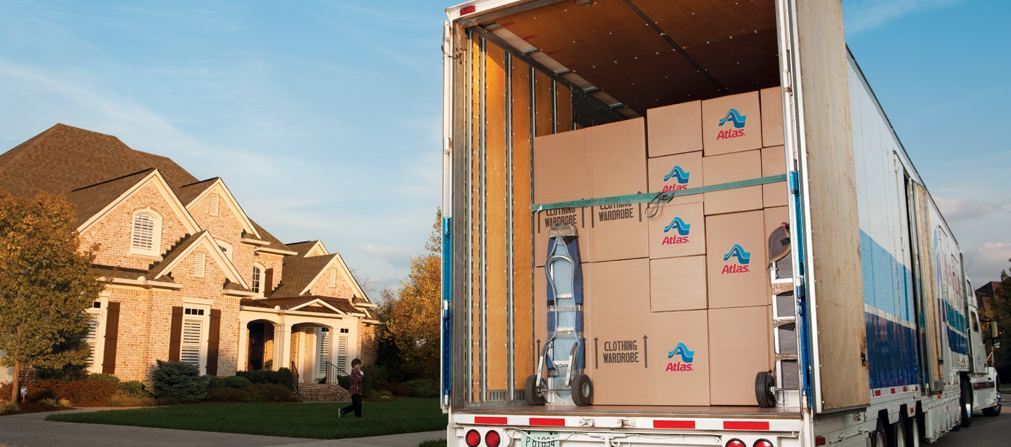 Unpacking
Your Atlas delivery crew at destination will assign properly trained personnel to unpack any cartons that were packed by the Atlas crew at origin. Your unpackers will remove every item from the cartons and place them on convenient surfaces so that you can put them away at your leisure. They will also take away any packing materials and debris when they leave.
Your Atlas team provides a professional moving service from start to finish, just as you expect.
No Stranger In Your Home Program
Peace of Mind
Atlas is the first van line in Canada to implement
a nationwide background check program.
No Stranger In Your Home
Moving is a time when many people will enter your home, all with access to your possessions. Not to worry – Atlas Canada offers total peace of mind.
All Atlas personnel have been criminally background checked to provide service on all Atlas Canada moves. Under our No Stranger in Your Home program, all staff that work on your move are cleared for service including:
Professional Moving Consultant

Professional Van Operator

Loading & unloading crews

Packers

Warehouse personnel
Atlas has partnered with BackCheck, Canada's leader in employment screening to complete this process with the highest degree of respect and discretion for the individuals' privacy. We ensure that Atlas Canada movers hire employees who meet our standards.
All Atlas personnel who come into your home will carry an Atlas Canada photo ID Badge which contains an identification number that you can verify.
That's peace of mind…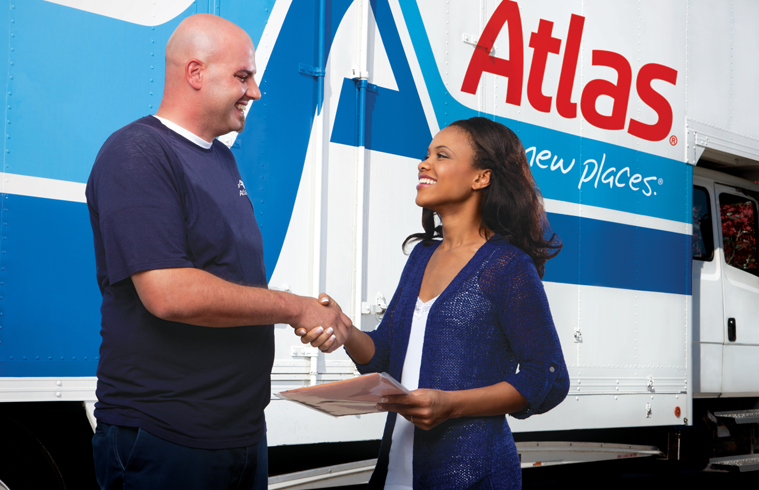 Quality In Motion
Atlas Canada is the first van line in Canada to put a quality program in place that requires mandatory actions from our moving consultants and agent moving companies on each move.
Atlas Canada's Quality in Motion program is comprised of three pillars; Education, Expertise and Reward.
Education
A considerable amount of time, effort and money is spent on training Atlas personnel. Webinars, regional meetings and hands on workshops are used for the delivery of training to our moving consultants, packers, loaders, van operators and admin personnel.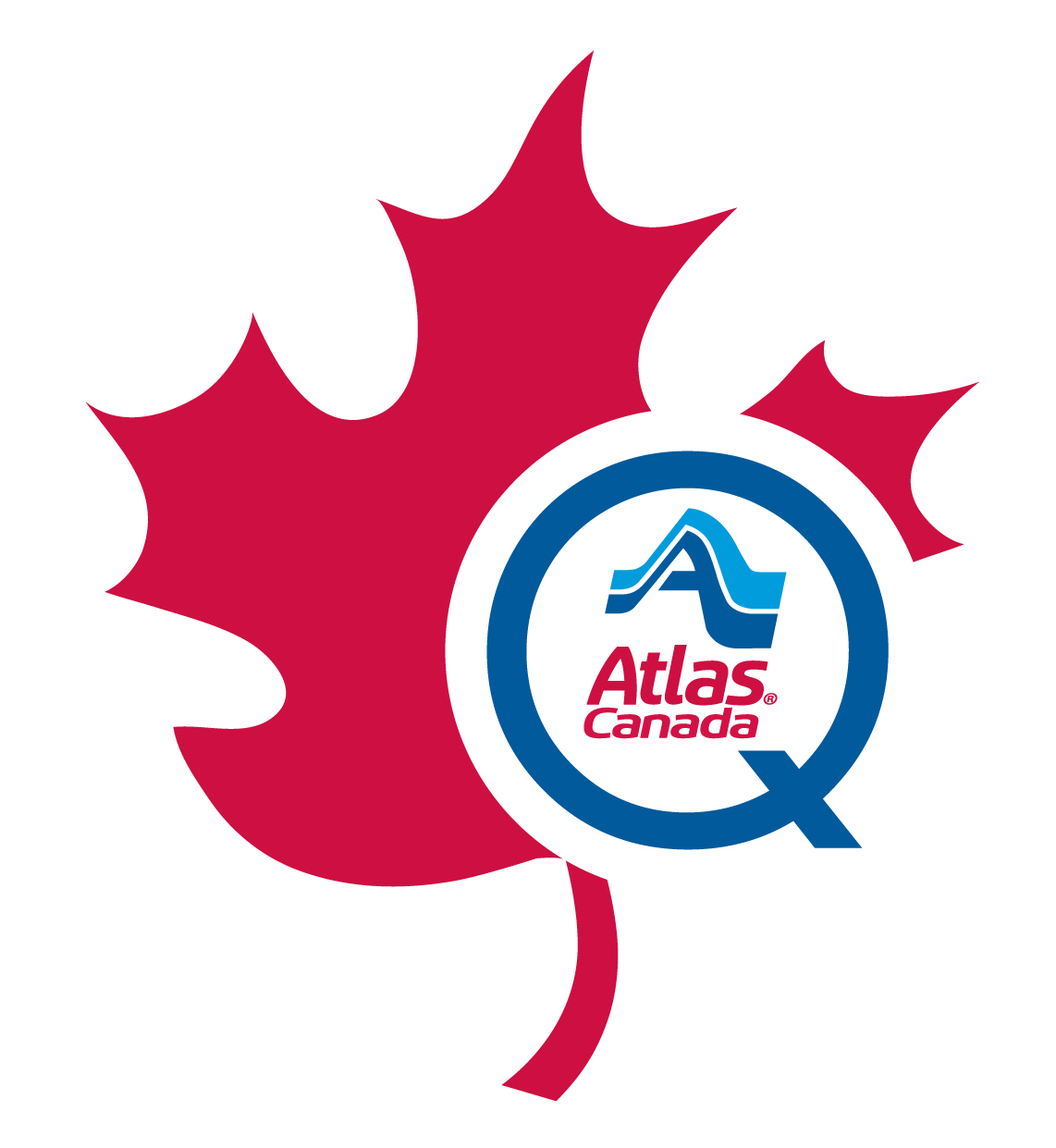 Expertise
Quality Assurance Certificate
As part of this program, moving consultants must clearly explain each phase of the moving process to the customer including:
how estimated costs were calculated
how your shipment will be cared for and moved to your new location
how the schedule of services is determined
when you can expect to hear from your move driver
how your belongings will be catalogued
explanation of transit protection plans
explanation of unpacking services
explanation of the payment options available on your move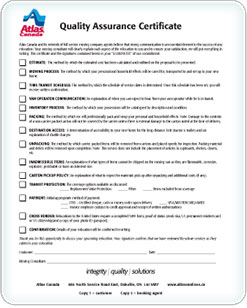 Customers are then asked to sign the Atlas Quality Assurance Certificate to acknowledge receipt and to confirm all moving processes were clearly explained to them.
Essential Services
Our mover agents and van operators must complete an Essential Services Form on each move to confirm all the mandatory actions have been completed. Financial penalties are assessed to those who do not complete a mandatory action.
confirmation letter sent to customer
Quality Assurance Certificate issued and receipted by customer
use of a set up carton on the move
properly completed packing labels
plastic wrap of all upholstered furniture
use of floor runners and banister protection
proper set up and reassembly of all items disassembled by mover
unpacking service  performed to customers satisfaction (if packing service was purchased)
customer contacted minimum of 24-48 hours in advance of delivery
Reward
Monthly and quarterly rewards and recognition are given to those who have given outstanding customer service and include Sales, Administration, Van Operators, Packers and Unpackers. These monthly and quarterly rewards are based solely on customer letters or emails.
Yearly Quality Awards –  Atlas Canada's yearly quality awards for our mover agents and van operators are based on a number of factors; claims frequency, claims cost, on time deliveries and by customer ratings and comments on our post- move Quality Surveys.
---
Click here to request a moving quote.
Click here to find an Atlas moving company near you.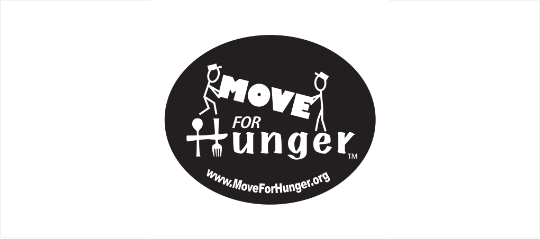 Atlas Van Lines Canada is proud to partner with Move For Hunger. 
Moving is a great time to donate unopened, non-perishable food items. Atlas movers across Canada are helping their customers by delivering donated foods to the local food bank. According to Move For Hunger, over 850,000 people access food banks in Canada, of which 36% are children. 
Hunger is not a problem only affecting the homeless or the poorest of the poor. Hunger is everywhere, and the numbers are staggering. What does hunger look like, you might ask? 
It is your elderly neighbor who must choose between buying groceries and heating 

their

 home

 

It is your child's classmate who goes to school each day without lunch and is too embarrassed to ask for help

 
Move For Hunger is a non-profit organization who partners with a number of companies in North America. With the help of their partners, more than 7.6 million pounds of food has been collected to date for people in need. For more information, please visit www.moveforhunger.org.
Click to view the Move For Hunger Video.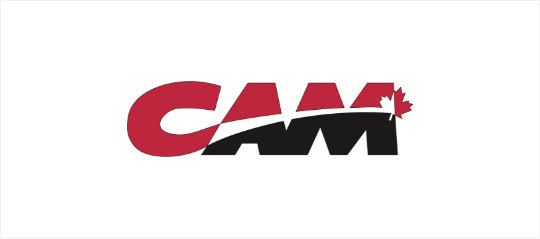 Atlas Van Lines Canada along with many of our Atlas movers across Canada are qualified members of CAM, an organization representing moving & storage companies around the world. CAM's main purpose is helping consumers find information on moving and credible, professional moving services. 
For more information on CAM follow this link www.mover.net.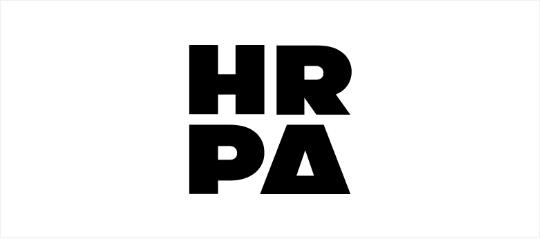 The Human Resources Professionals Association (HRPA) is Canada's largest HR association in the country with more than 24,000 members. In Ontario, HRPA regulates the HR profession and issues the Certified Human Resources Professional (CHRP) designation, the national standard for excellence in human resources management. Atlas has been proud to sponsor the HRPA annual conference for over 10 years. 
For more information on HRPA or to find out how you can become a member click here www.hrpa.ca.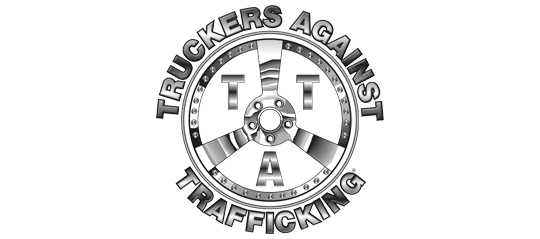 Atlas and our mover agent AMJ Campbell are both proud to partner with the Truckers Against Trafficking organization.
Truckers Against Trafficking is raising up a mobile army of transportation professionals to assist law enforcement in the recognition and reporting of human trafficking, in order to aid in the recovery of victims and the arrest of their perpetrators.
To learn more or to find out how you can help please go to  www.truckersagainsttrafficking.org.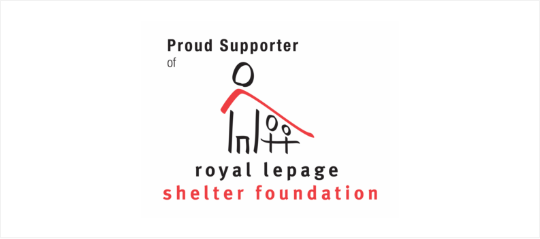 Atlas and our movers are proud to partner with the Royal LePage Shelter Foundation.
The National Garage Sale for Shelter Day is the Shelter Foundation's biggest national fundraising event. Since 1998, the Shelter Foundation has raised over $30 million for women's shelters across Canada.
Many Atlas movers provide storage, transportation and assistance to help the Royal LePage Real Estate offices across Canada with their Garage Sale for Shelter Day.
The Shelter Foundation supports 200 local shelters and helps over 50,000 women & children each year who are experiencing violence and abuse. 
100% of every dollar raised or donated goes directly to the woman's shelters and education programs; Royal Le Page Real Estate covers all of the administration costs. 
To find a Garage Sale location near you or to make a donation please go to www.royallepage.ca.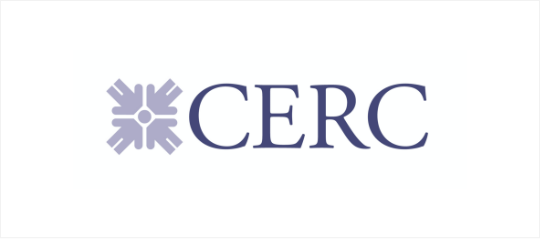 Atlas Van Lines has been a member of CERC for over 25 years. CERC is the leading provider of information and education to the relocation industry; an organization dedicated to global mobility and employee relocation. 
For more information on CERC or to become a member follow this link www.cerc.ca.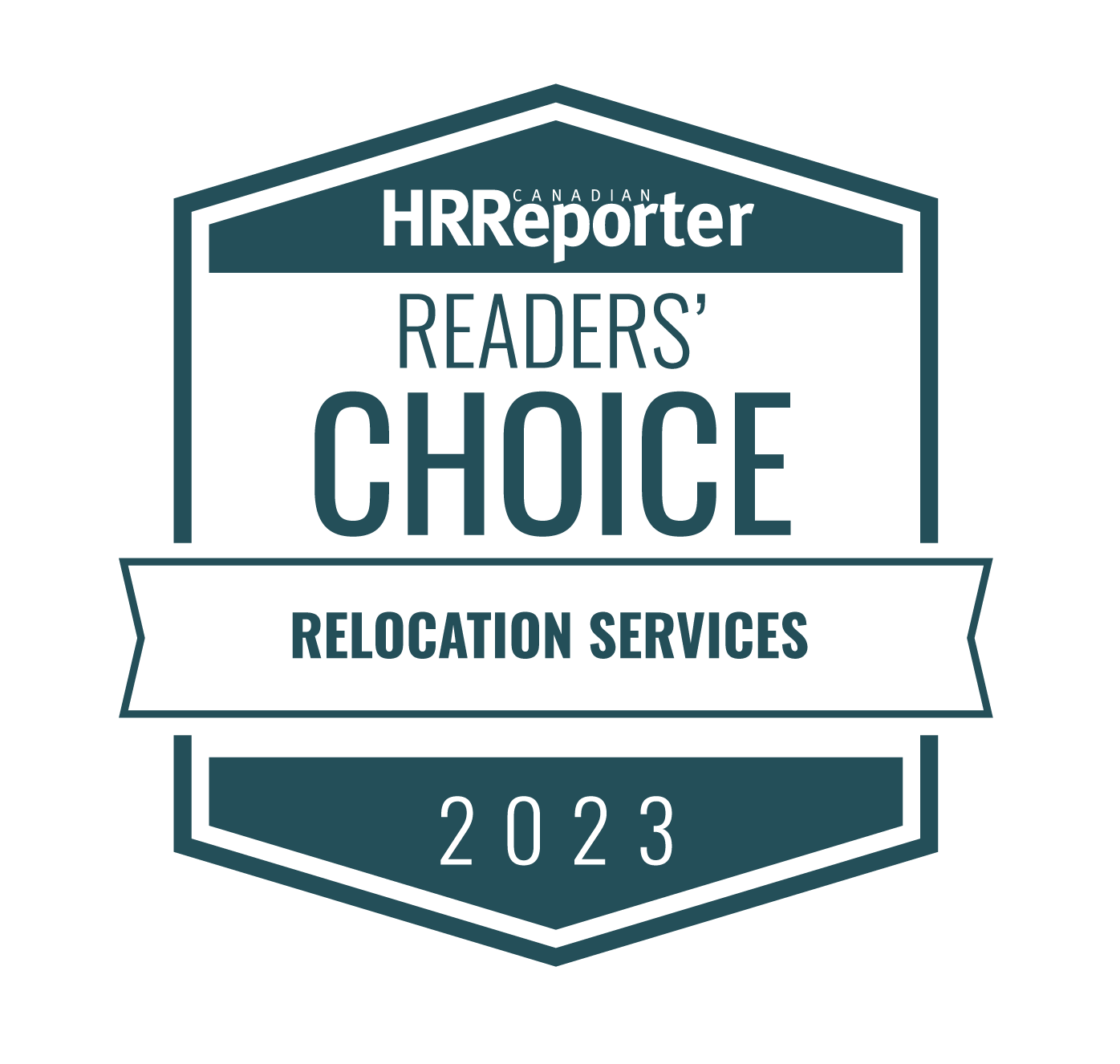 Atlas Canada wins the 2023 Canadian HR Reporter Readers' Choice Award for the category Relocation Services for the 5th consecutive year in a row!
 
Click Here to see the full press release.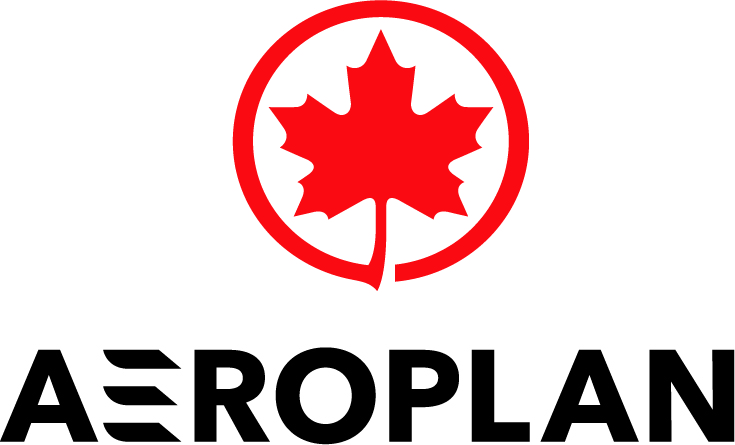 Atlas is a proud, long-time partner of Aeroplan. You can earn points through our annual social media contests!
Aeroplan is recognized throughout the world as a leading customer loyalty program. Aeroplan points can be used towards airline travel, car rentals, hotel stays, vacation packages and an ever-growing range of specialty gifts.
To learn more about how you can earn Aeroplan points go to www.aircanada.com/ca/en/aco/home/aeroplan.html.
We are proud to say that Atlas Van Lines was honoured with the John Biasini Environment Excellence Award for lowering energy consumption through conservation and technology.
Atlas Canada and our network of movers across Canada are dedicated to making the world a greener place through a variety of energy saving initiatives:
Our moving trucks use ultra-low Sulphur diesel fuel, a very energy-efficient fossil fuel

The cartons and paper used for packing are made from recycled materials and are 100% recyclable

Our movers across Canada also offer gently used cartons to moving customers at a reduced price

Atlas Van Lines Canada provides "print on demand" moving brochures for our movers to reduce energy and to save outdated brochures from ending up in a landfill

Atlas Canada's Headquarters uses timed, low wattage lighting throughout the building and we recycle paper, toners, print cartridges bottles, cans and cardboard

Atlas' 100+ national movers across Canada recycle corrugated cardboard, stretch wrap, plastic, glass, steel aluminium, wood, engine oils, tires and batteries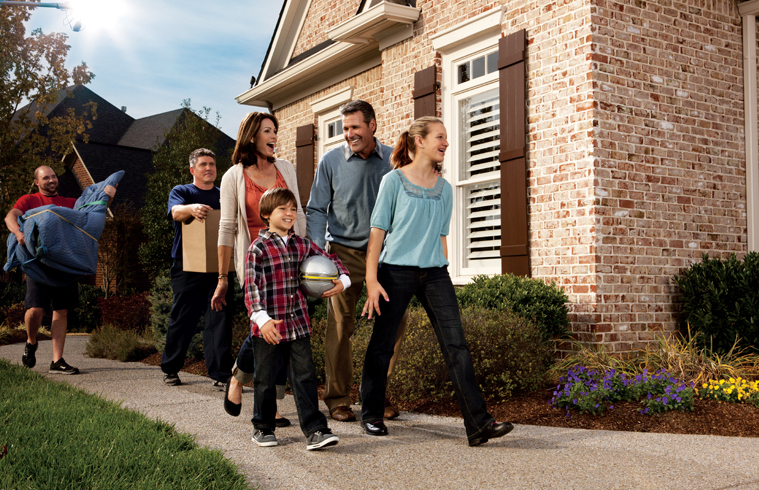 Awards
Atlas Canada Quality And Sales Awards 2021
National Quality Awards
AMJ Campbell – Vancouver, BC
LaPorte Moving and Storage Systems Ltd. – Richmond, BC
Premiere Van Lines – Calgary, AB
Salmon's Transfer Ltd. – Richmond, BC
AMJ Campbell – Kenora, ON
Regional Quality Awards
EASTERN
AMJ Campbell – Markham, ON
AMJ Campbell – North Bay, ON
Premiere Van Lines – Sydney, NS
Adler Moving Systems – Sault Ste. Marie, ON
WESTERN
Arrowsmith Moving & Storage Ltd. – Parksville, BC
Jay's Transportation Group Ltd. – Regina, SK
AMJ Campbell – Victoria, BC
Cidel Moving & Storage – Vernon, BC
Summit Moving & Storage – Langley, BC
National Quality Awards
Marty Fisher, AMJ Campbell – Markham, ON
Stan Hanes, AMJ Campbell – Halifax, NS
Lynne Davies, Salmon's Transfer Ltd. – Richmond, BC
Peter Van Den Berg, Premiere Van Lines – Victoria, BC
Regional Quality Awards
EASTERN
Virginia Willms, AMJ Campbell – North Bay, ON
Randy Fulton, AMJ Campbell – Dartmouth, NS
Mike Hanes, Premiere Van Lines – Truro, NS
Darlene Fontaine, AMJ Campbell – Kenora ON
WESTERN
Lynda Schibild, AMJ Campbell – Vancouver BC
Brad Kelly, Stallion Van Lines – Edmonton, AB
Jan Ingraham, Cidel Moving & Storage – Vernon, BC
Neil LaScelle, Jay's Transportation Group Ltd. – North Battleford,
SK
National Quality Awards
Prime Fleet
Blair Pleadwell, Mackie Moving Systems – Oshawa, ON
Supplemental Fleet
Richard Zoethout, Cidel Moving & Storage – Vernon BC
Prime Fleet Regional Quality Awards
Glenn Robbins, AMJ Campbell – Markham, ON
Hamish Bell, AMJ Campbell Toronto West – Mississauga, ON
Rick Findlay, AMJ Campbell – Vancouver, BC
Troy Clark, AMJ Campbell – Cambridge, ON
Jonathan Olsen, AMJ Campbell – Montreal, QC
Peter Secord, AMJ Campbell – North Bay, ON
Supplemental Fleet Regional Quality Awards
British Columbia Irvine Laberge, AMJ Campbell – Vancouver, BC
Alberta Justin Bennett, AMJ Campbell – Calgary, AB
Prairies Doug Makelki, Jay's Transportation Group Ltd. – Regina, SK
Ontario Andy Berry, AMJ Campbell – North Bay, ON
Quebec Francois Deschesnes, AMJ Campbell – Montreal, QC
Maritimes Don Lorette, Premiere Van Lines – Fredericton, NB
AMJ Campbell – North Bay, ON
AMJ Campbell – Kelowna, BC
AMJ Campbell – Kenora, ON
Cidel Moving & Storage Ltd. – Vernon, BC
MacCosham Inc. – Sidney, BC
Salmon's Transfer Ltd. – Richmond, BC
Adler Moving Systems – Sault Ste. Marie, ON
AMJ Campbell – Calgary, AB
AMJ Campbell – Edmonton, AB
AMJ Campbell – Vancouver, BC
AMJ Campbell – Victoria, BC
AMJ Campbell – Winnipeg, MB
AMJ Campbell – Fredericton, NB
AMJ Campbell – Cambridge, ON
AMJ Campbell Toronto West – Mississauga, ON
AMJ Campbell Toronto East – Markham, ON
Arrowsmith Moving & Storage Ltd. – Parksville, BC
Cold Lake Northeastern Moving Services Ltd. – Cold Lake, AB
Falla Cartage & Movers – Hamilton, ON
Jay's Transportation Group Ltd. – Prince Albert, SK
Jay's Transportation Group Ltd. – Saskatoon, SK
Jay's Transportation Group Ltd. – Battleford, SK
Jay's Transportation Group Ltd. – Regina, SK
King's Transfer Van Lines – Calgary, AB
LaPorte Moving & Storage Systems Ltd. – Richmond, BC
Mackie Moving Systems – Mississauga, ON
Premiere Van Lines – Calgary, AB
Premiere Van Lines – Fredericton, NB
Premiere Van Lines – Sydney, NS
Stallion Van Lines – Edmonton, AB
Summit Moving & Storage – Langley, BC
Million Dollar Club Bookers
Top Booking Agent AMJ Campbell Toronto West – Mississauga, ON
2nd Place King's Transfer Van Lines – Calgary, AB
3rd Place AMJ Campbell – Calgary, AB
4th Place AMJ Campbell – Vancouver, BC
5th Place AMJ Campbell Toronto East – Markham, ON
6th Place AMJ Campbell – Ottawa, ON
7th Place AMJ Campbell – Montreal, QC
8th Place AMJ Campbell – Cambridge, ON
9th Place AMJ Campbell – Oakville, ON
10th Place Mackie Moving Systems – Oshawa, ON
Agent Sales by Population Category
Category One
1st Place King's Transfer Van Lines – Montreal, QC
2nd Place AMJ Campbell – Edmonton, AB
3rd Place Mackie Moving Systems – Mississauga, ON
Category Two
1st Place AMJ Campbell – London, ON
2nd Place AMJ Campbell – Winnipeg, MB
3rd Place Premiere Van Lines – Winnipeg, MB
Category Three
1st Place – Premiere Van Lines – Halifax, NS
2nd Place Jay's Transportation Group Ltd. – Saskatoon, SK
3rd Place AMJ Campbell Van Lines – Halifax, NS
Category Four
1st Place AMJ Campbell – Barrie, ON
2nd Place AMJ Campbell – North Bay, ON
3rd Place AMJ Campbell – Kelowna, BC
Category Five
1st Place Premiere Van Lines – Sydney, NS
2nd Place Adler Moving Systems – Sault Ste. Marie, ON
3rd Place AMJ Campbell – Prince George, BC
Category Six
1st Place Arrowsmith Moving & Storage Ltd. – Parksville, BC
2nd Place Premiere Van Lines – Truro, NS
3rd Place Cidel Moving & Storage Ltd. – Vernon, BC
National Account Sales Category A
1st Place Randy Hounjet, King's Transfer Van Lines – Calgary, AB
2nd Place David Dixon, AMJ Campbell Toronto West – Mississauga, ON
National Account Sales Category B
1st Place Marty Stanton, AMJ Campbell – Calgary, AB
2nd Place Allan Brown, AMJ Campbell – Vancouver, BC
3rd Place Jim Froese, AMJ Campbell – Vancouver, BC
Individual Sales by Population Category
Category One
1st Place Tara Hargreaves, AMJ Campbell – Calgary, AB
2nd Place Michael Rooks, AMJ Campbell – Calgary, AB
3rd Place Kyle Deschambault, AMJ Campbell – Ottawa, ON
Category Two
1st Place Pam Morris, AMJ Campbell – Winnipeg, MB
2nd Place Kirk Grady, AMJ Campbell – Cambridge, ON
3rd Place Shawn Messenger, AMJ Campbell – Cambridge, ON
Category Three
1st Place Bruce Pongracz, Jay's Transportation Group Ltd. – Saskatoon, SK
2nd Place Bruce Budd, AMJ Campbell – Victoria, BC
3rd Place Clint Giffin, Premiere Van Lines – Halifax, NS
Category Four
1st Place Virginia Willms, AMJ Campbell – North Bay, ON
2nd Place John Finnerty, AMJ Campbell – Kelowna, BC
3rd Place Dwight Punshon, Jay's Transportation Group Ltd. – Regina, SK
Category Five
1st Place Derek Croissant, Adler Moving Systems – Sault Ste. Marie, ON
Category Six
1st Place Mike Hanes, Premiere Van Lines – Truro, NS
2nd Place Jan Ingraham, Cidel Moving & Storage Ltd. – Vernon, BC
3rd Place Lorraine Carmody, Jay's Transportation Group Ltd. – Battleford, SK